Home Facilities List Links Customized Company Logo Products About the Shop

Thayer Mfg offers solutions to simplify the on-going problems associated with purchasing from shops today. Our new equipment will provide less part handling which offers better quality product to insure customer satisfaction.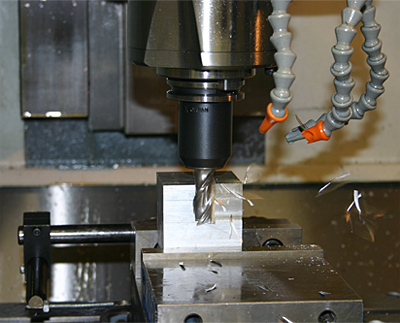 Machining Centers
Facilities List
Mori-seiki NL2000y sub-spindle live tooling CNC lathe - 20 live tools
Fadal CNC 5020 mill with 4th axis
2 Fadal CNC 15 mill
Fadal CNC 3016 mill with 4th axis
Fanuc RoboDrill T-21iEL with pallet changer
Daewoo CNC 200B lathe (1.75'' through)
Daewoo CNC 200C lathe (2.0'' through)
Daewoo CNC 200LC lathe (2.5'' through)
Atrump engine lathe
(2) Manual mills
Acer Surface grinder
Summit I.D/O.D. grinder
Full line of inspection equipment including 14'' optical comparator, and 24'' TESA height gauge. All using SPC output capabilities.
Software
SmartCAM version 11.5, fully compatible with AutoCAD R14 and older versions
AutoCAD version 14
Solidworks
Services
Machining
Milling, Conventional
Boring, Vertical
Machining, CNC Center

Machning, Swiss Screw

Milling, CNC

Grinding I.D./O.D.

Grinding, Flat Face

Engraving

Turning, Conventional

Turning, CNC

Boring, Horizontal
Drilling
Tapping
Welding
Outside Services
EDM
Mil-Spec Painting
Heat treat
Plating
Broaching
Cast/Forge
Gun Drilling
Sheetmetal
Materials
Aluminum
Stainless steel
Carbon steel
Hastalltoy / Titanium
Plastics (all types)
Tool Steel (all types)